48 hours left to enjoy GTA Online triple cash rewards on all Survival Jobs until May 8th. There are 9 survival jobs to wipe out 10 waves of enemies with new weapon loadouts for you and your crew after each round. If you complete all 10 rounds there is a reward for all players.
I've tried out Simeon's missions there are three new Premium Deluxe Repo Works added return the vehicles to their owners and get double GTA Dollars and RP's. The high end rides must be delivered to the docks before the client ships out. Hide to escape the cops whenever necessary.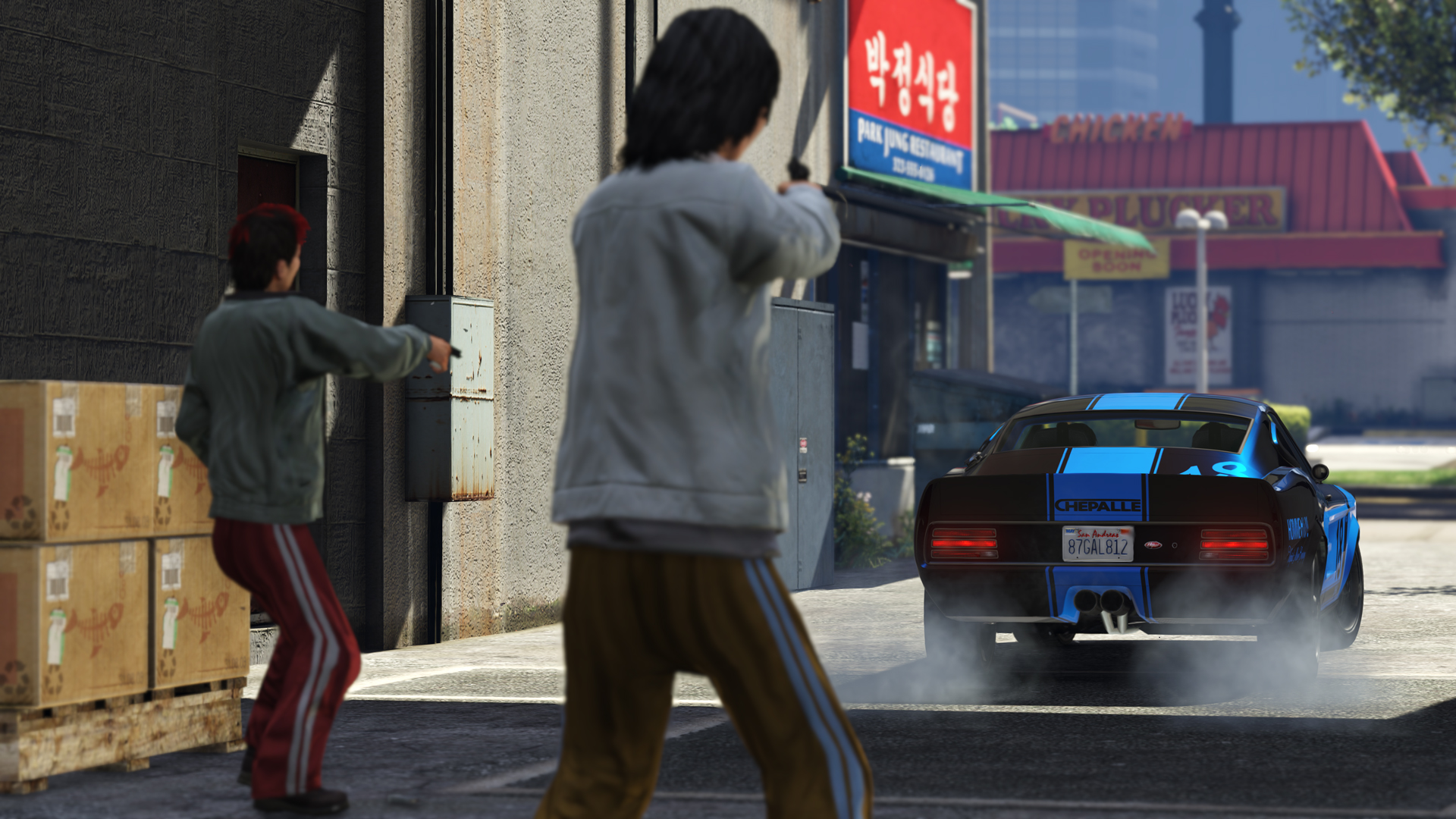 A great new mission to look out for, whilst Simeon is strolling thought Rockford Hills, he spots some amazing cars outside some empty mansions. Airlift them, with the help of the cargobob without triggering an alarm to rescue these super vehicles. When an exclusive limited edition MTL Brickade RV goes missing during a transit to Los Santos Simeon hears of this and a car dealership in Sandy Shores acquire possession of it. Go far out there to get the RV back by any means necessary.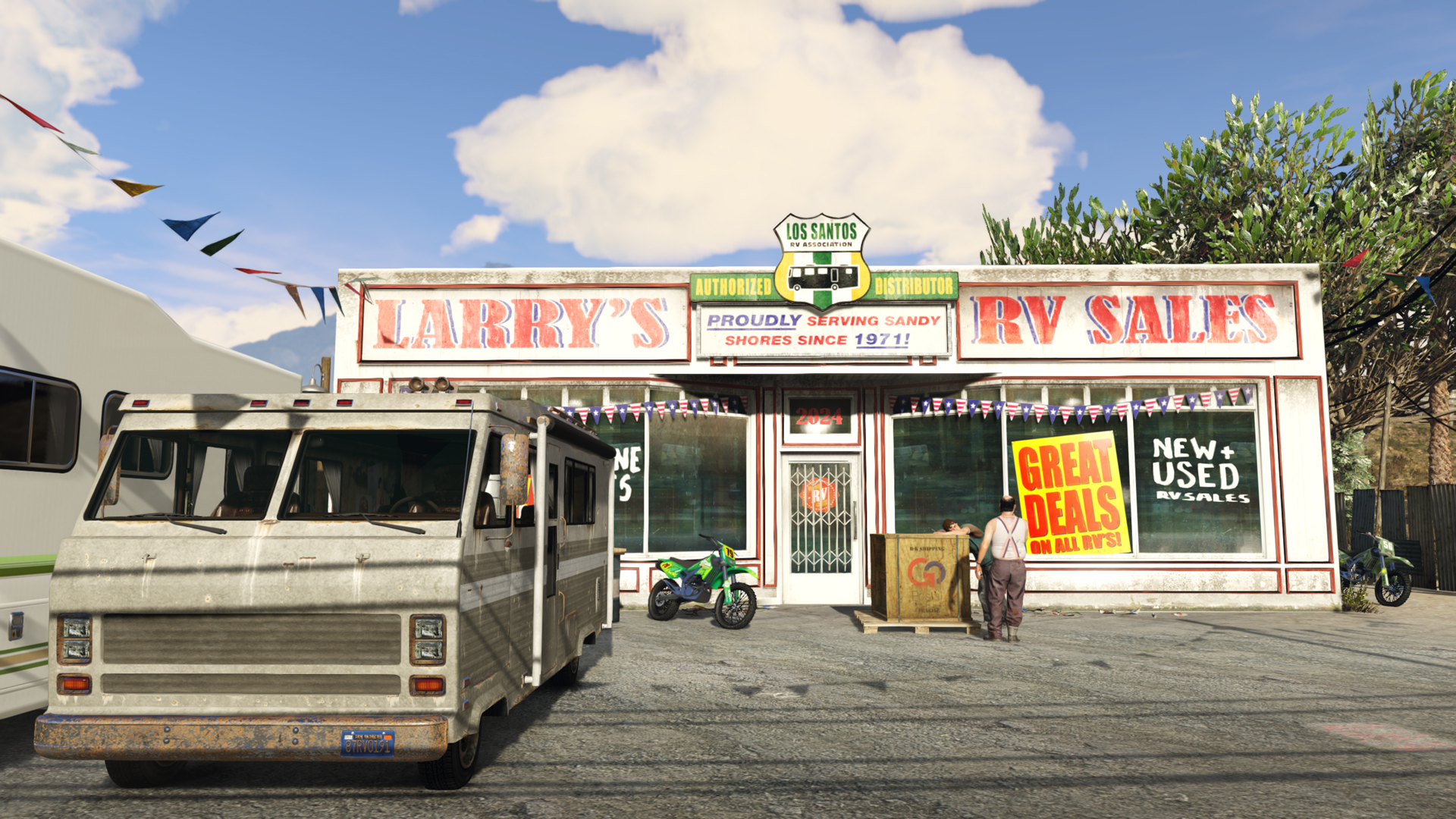 Jump on GTA Online at anytime to unlock the new biker t-shirts both white and red Nagasaki and Steel Horse Logo t-shirts, I unlocked these yesterday when logging on. Link up with your MC for more rewards offered with your Biker Businesses too, on MC Work and Challenges until May 8th.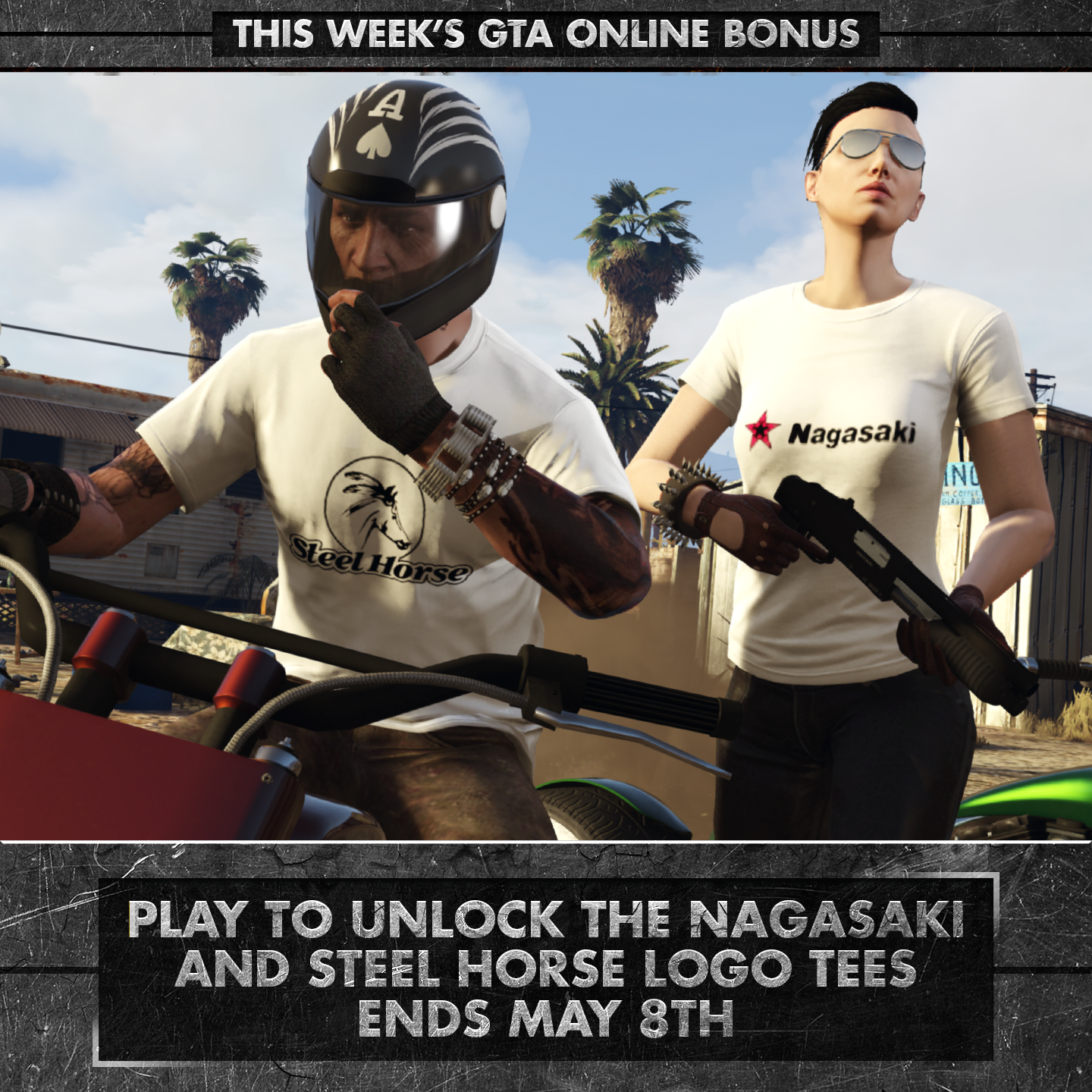 And lastly Premium Races, my favourite for stunning GTA scenery. As you know well, join via Quick Job on your iFruit phone, or the yellow corona at Legion Square. $20k for first place against 7 racers, which awards $100k, and 2nd and 3rd place $30k and $20k each.
May 2: At the Races (locked to Off-Road)
May 3-6: Senora Freeway (locked to Super)
May 7-8: Muscle In (locked to Muscle)
These images below always remind me why I love gaming so much.
Muscle cars, and super cars. Amazing shots.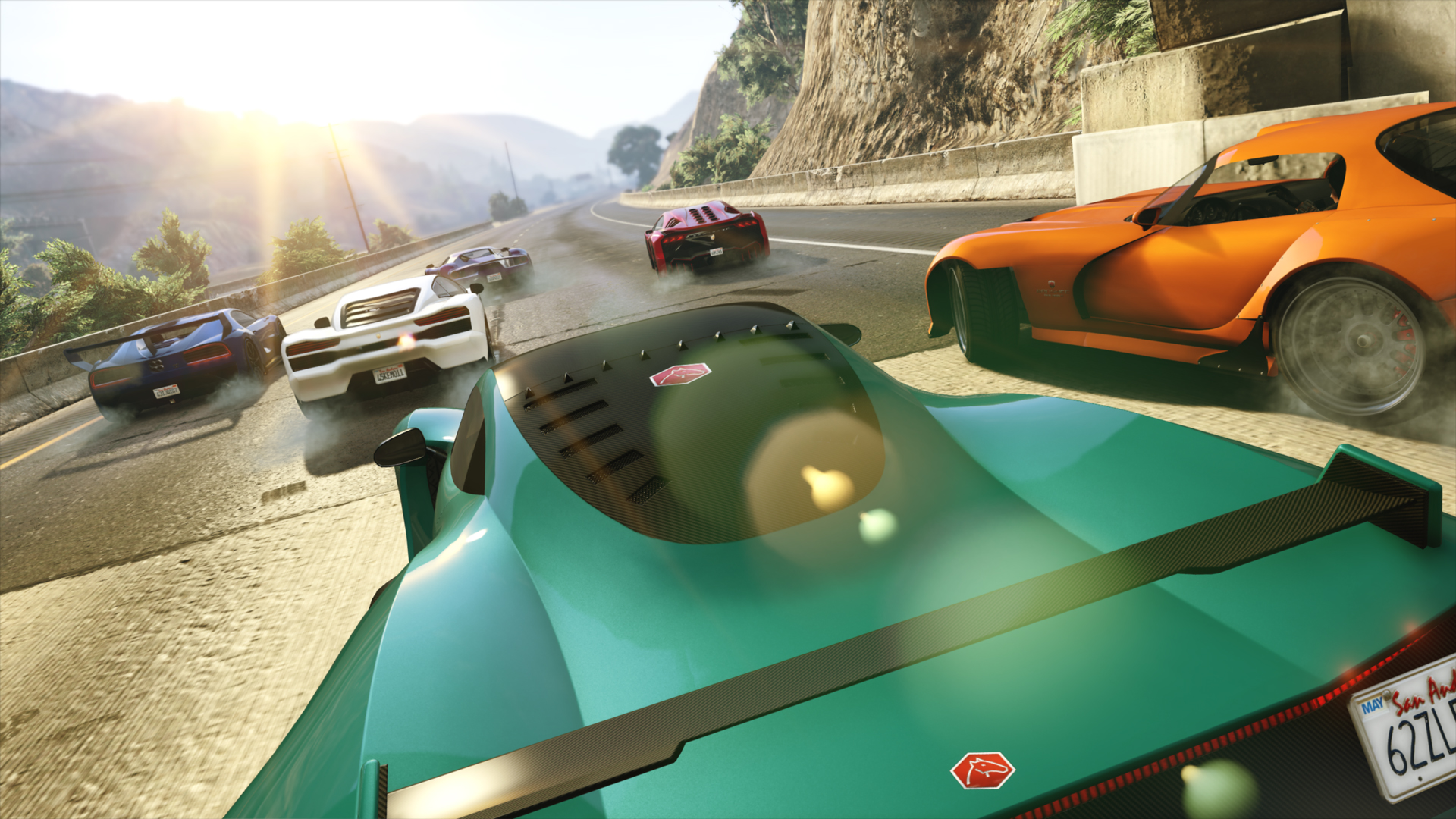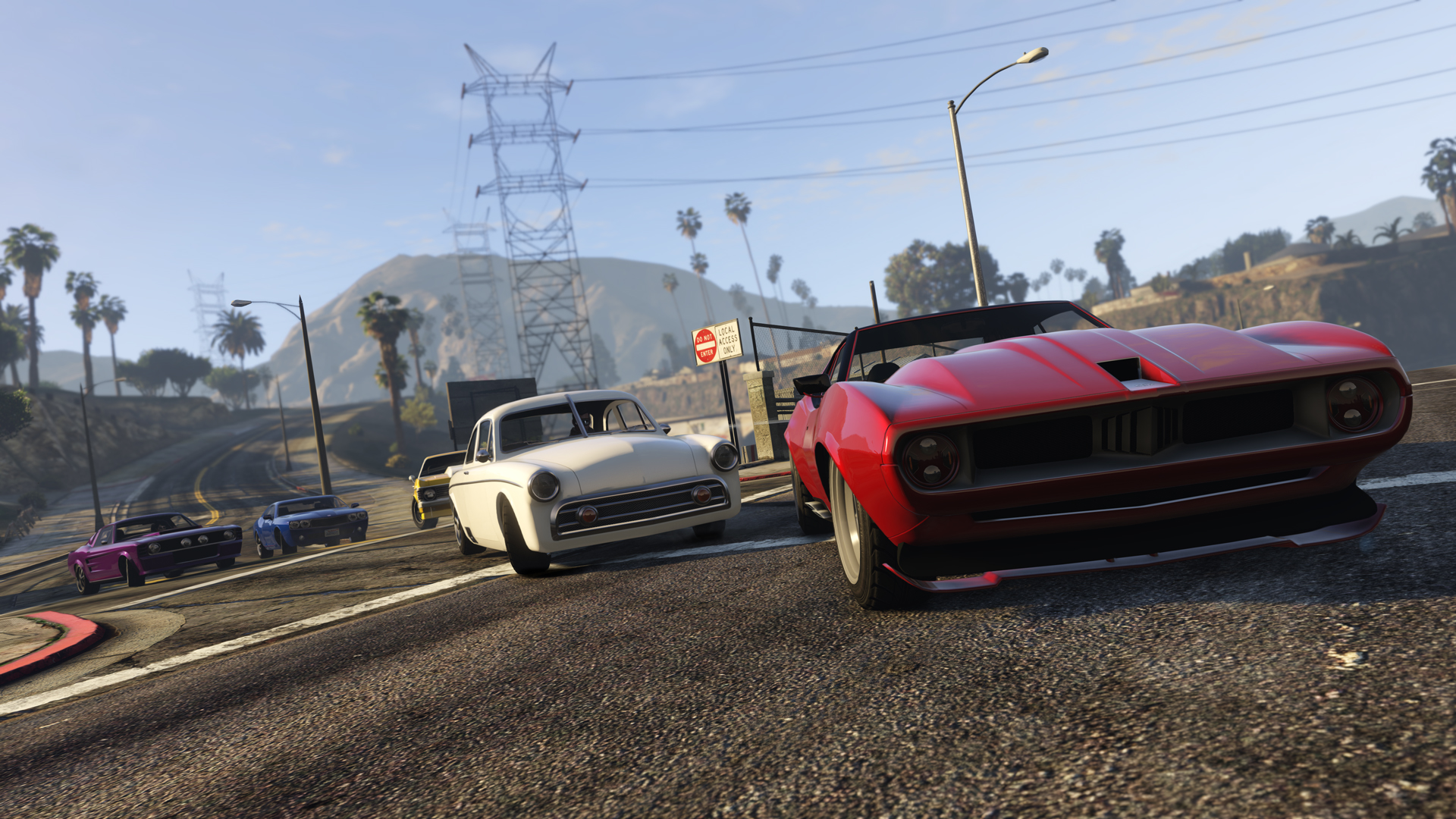 Rockstar