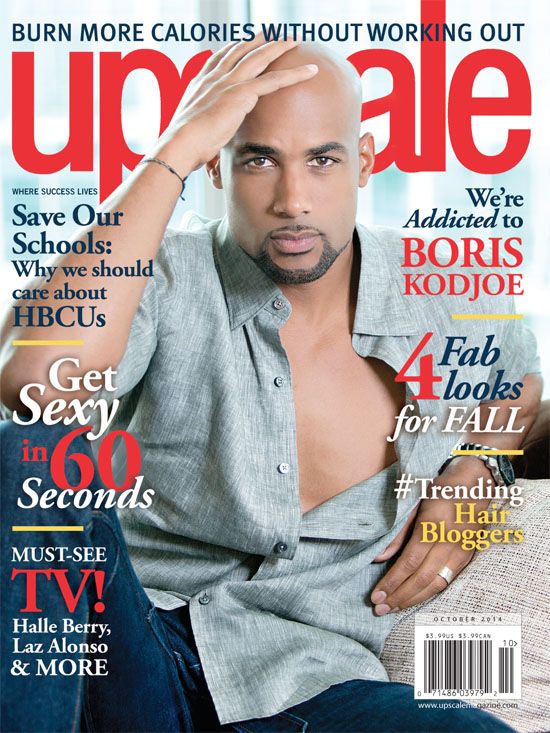 Ideal gentleman and German born Hollywood star Boris Kodjoe covers the latest issue of Upscale magazine. Boris speaks about his role in the new upcoming drama film titled Addicted, talks about being a regular guy, perceptions created by the media, and Hollywood. Check out the highlights below. Nicole Ari Parker is super lucky. He's amazing.
Hollywood
Hollywood puts you in a box and they don't like you stepping to the left or right of that. I've tried as much as I can to just spread my wings when the opportunity arose. And it's tough, I'm not gonna lie, ''cause they don't let you. You really have to scratch and fight for the chance to show them that you can do it.
Being a Regular Guy
I could walk around with security guards and make it really weird on everybody and draw a lot of attention. But I like to move around like a regular person."
People's perceptions
If I started worrying about how people perceive me, I would be mad about people not realizing that I couldn't even speak English when I first came here. People always give so much props to English actors that do an American accent convincingly. I had to learn how to walk and talk and move around so I could be accepted as somebody who plays African-American roles. There's not one other German actor who has established himself as playing American characters. I'm proud of that. I use it as encouragement to myself that I don't have to put limitations on where I wanna go.