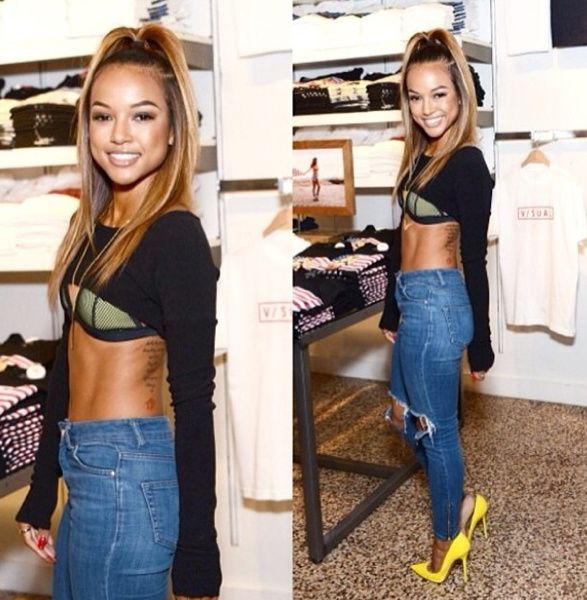 Karruche Tran has been busy with her passion for fashion, recently collaborating with retail clothing giant Pac Sun for the promo and official release of her limited edition 4th of July V/SUAL tee. May I just add I adore her chosen outfit for the occasion, neon heels, ripped jeans. #Workin.
Karrueche's new t-shirt features all the summery shots from the chilled shoot where Kae wears red white and blue outfits in an ideal setting, posing with the United States of America flag. It looked like mad fun. She's too cute.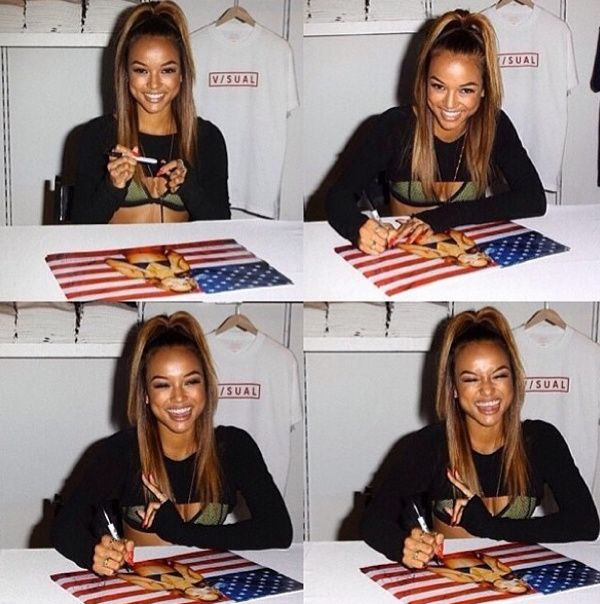 Following a busy days work with the launch, Karrueche met up with her boo Chris Breezy at 4am in the morning, in this relaxed shot over looking the city. Love these two together. Awwww..