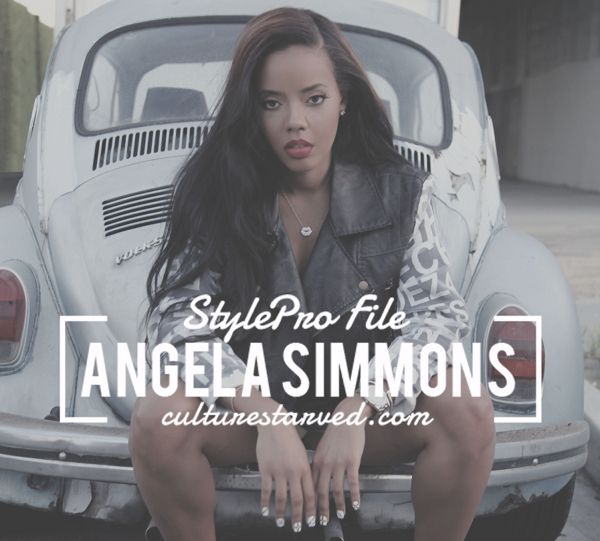 Fashionista Angela Simmons looks notably gorgeous in her recent StylePro File shoot for Culture Starved.com where she effortlessly rocks metallic short shorts, pizza covered sweaters, baby pink heels, and a leather jacket by David Giampicolo, and from FreshTops, & BooHoo Boutique with jewelry from Rolex, Hermes and SIS by Simone I Smith. Check out the interview below..
Culture Starved: What does fashion mean to you?
Angela Simmons: Fashion is everything to me! I like to incorporate fashion in everything that I do! Fashion is always evolving and it always allow me to be creative.

Culture Starved: How do you pick a designer to feature on your site?
Angela Simmons: I hand pick designers based on the designs and creativity! We love supporting new and upcoming designers!
Culture Starved: What inspires you?
Angela Simmons: Traveling inspires me! I am very inspired by art and different artists!

Culture Starved: What's your advice for young guys and girls who are interested in getting into the fashion industry?
Angela Simmons: My advice for anyone interested in getting into fashion industry, is to take internship opportunities, Study your field, don't give up and do what you love, love what you do!