Arena Wars are in full effect this week with double rewards all week, as well The infamous Vespucci Job. Head over to the Maze Arena on the map or join from your iFruit to jump straight in. You can also purchase an Arena Workshop and Mechanic in three different styles (Apocalypse, Future Shock and Nightmare) for 30% off if you would like. Great deal and perfect time to invest in one.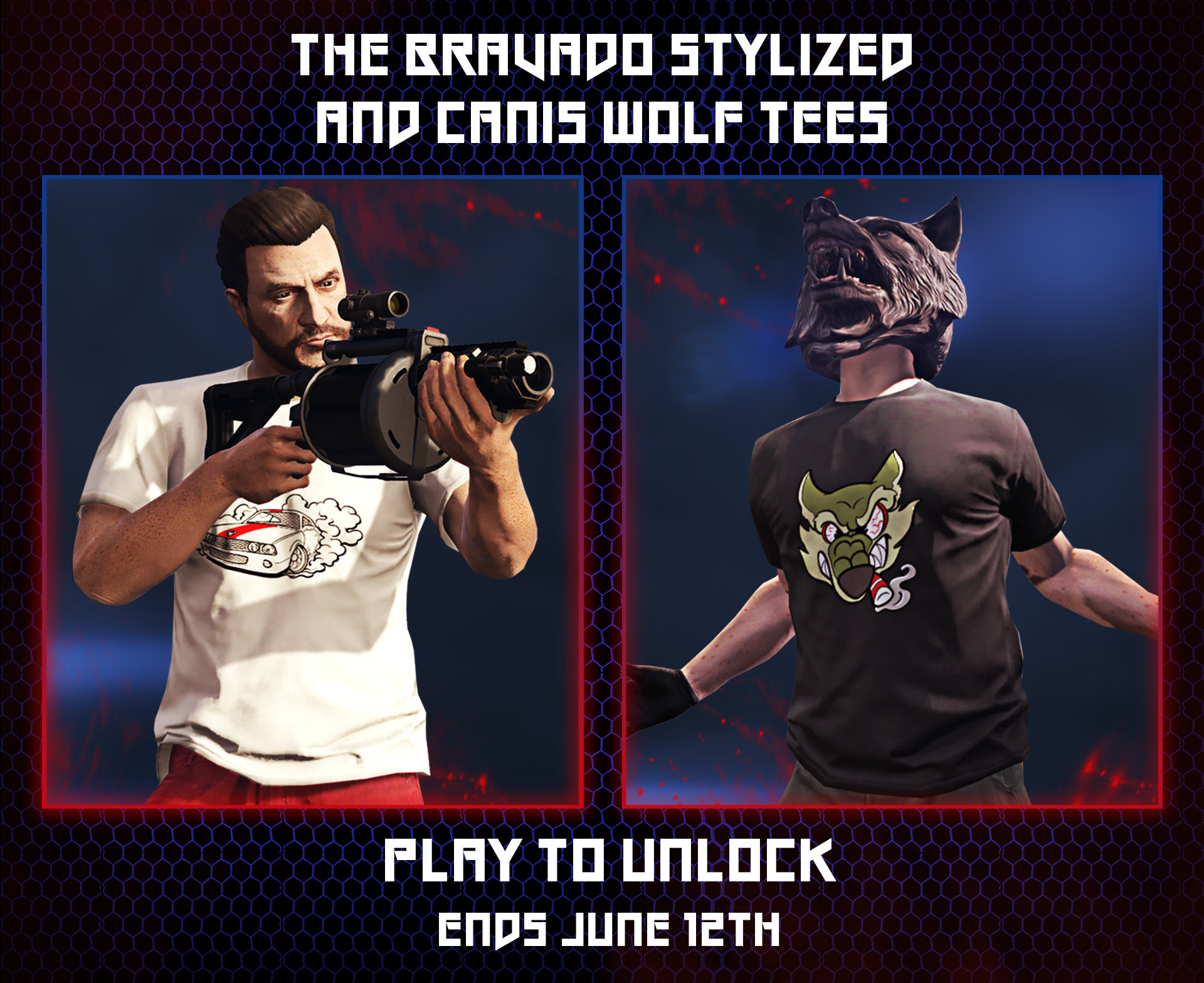 Convenience Store Robberies will also give extra GTA $ Dollars until June 12th, keep a getaway car ready or oppressor outside that's the fastest in for me to escape the LSPD in the skies lol. Unlockable apparel this week are the Bravado Stylized t-shirt and Canis Wolf t-shirt just simply enter online.
Premium Races focus on Eight Figure Bonus and Congestion Charge. Join via Quick Job on your iFruit phone or the yellow corona at Legion Square.
June 6th - Downtown Underground (locked to Super)
June 7th

- June 10th - Eight Figure Bonus(locked to Sports Classic)
June 11th - 12th

- Congestion Charge (locked to Super)