This week on GTA Online Rockstar introduce the launch of the Missile Base series with missions set in the picturesque Mt. Chiliad region of the city. CEO's with Executive Offices will earn a complementary $250k, and if you buy one too this week - as well as double rewards with all Smuggler Selling Missions, Juggernaut and Rhino Hunt until May 29th. The Doomsday Scenario will also give players double rewards with the Missile Silo, Resurrection, Slasher, Every Bullet Counts and more.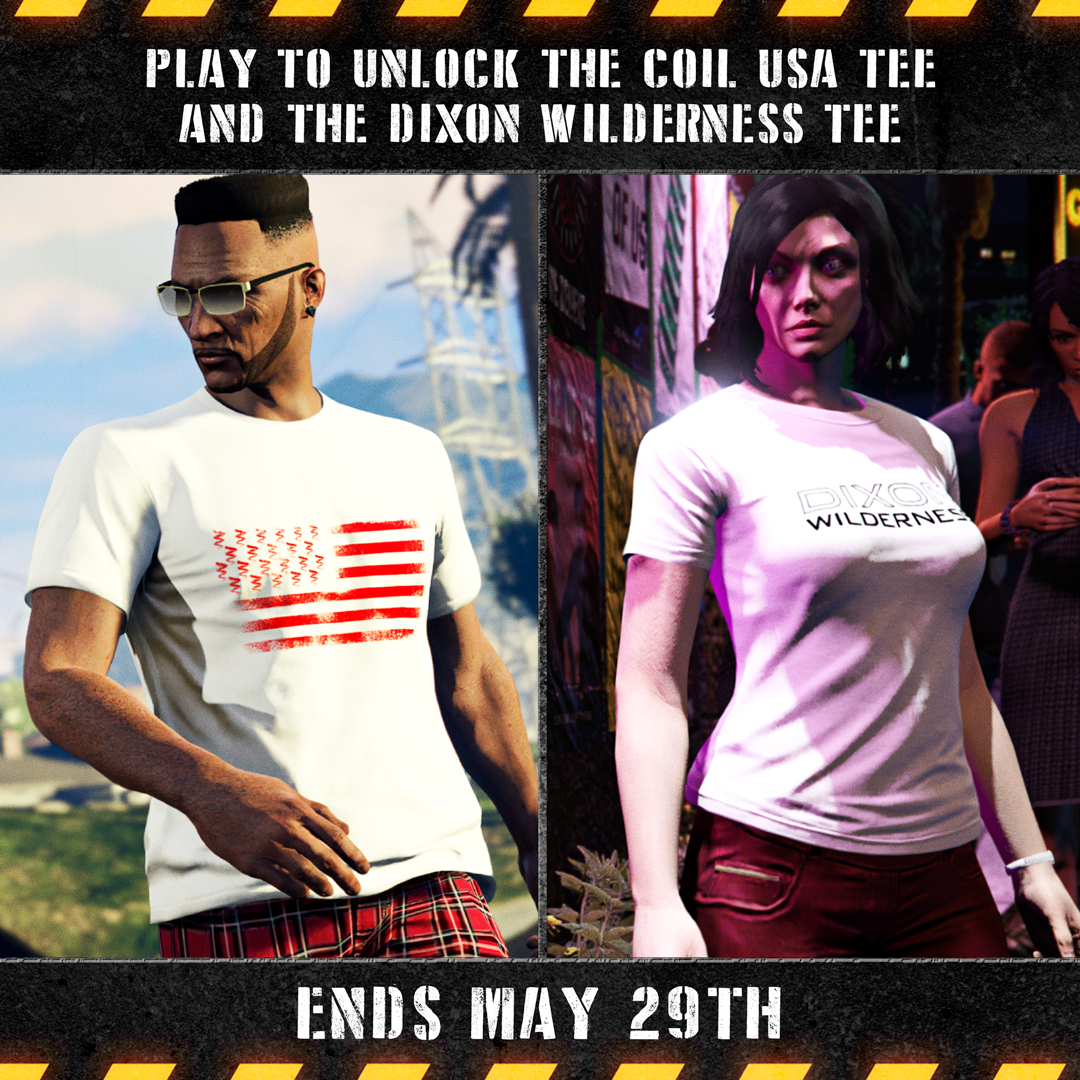 Two t-shirts also with the GTA Online weekly free merch from Rockstar the Coil USA t-shirt and also the After Hours nightclub DJ Dixon Wilderness t-shirt. The USA coil t-shirt will look amazing for any players who have white joggers.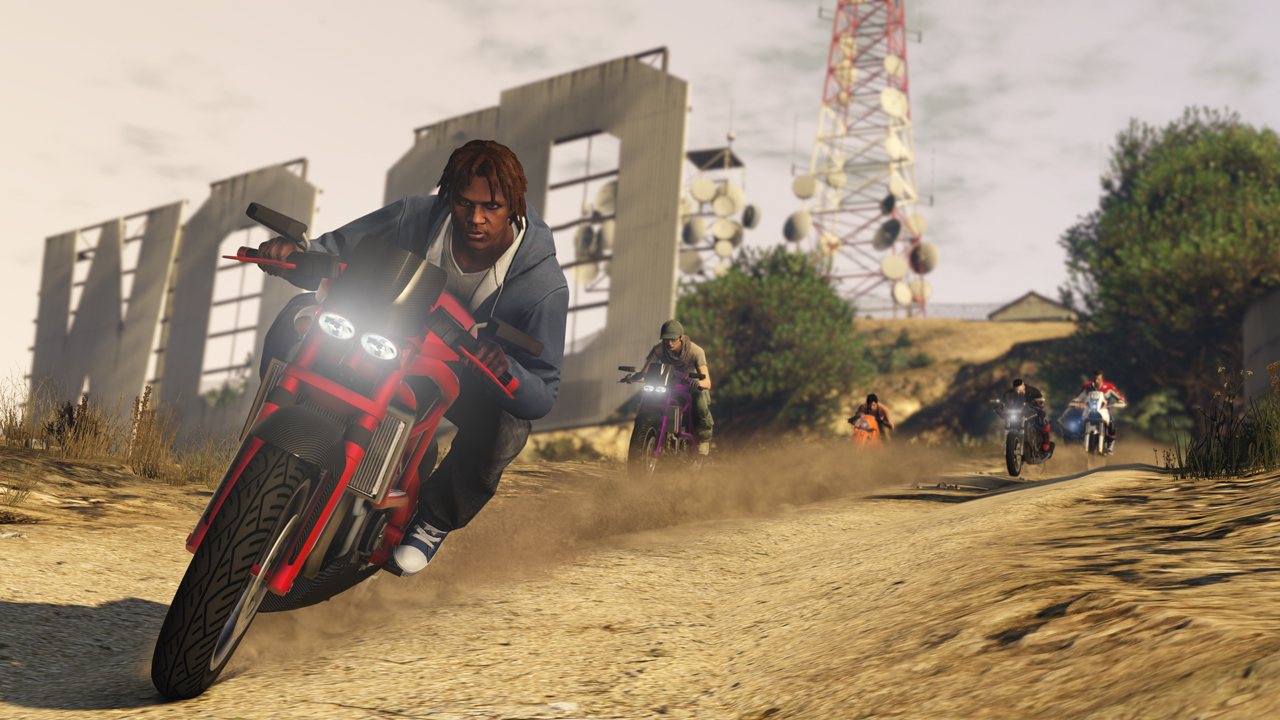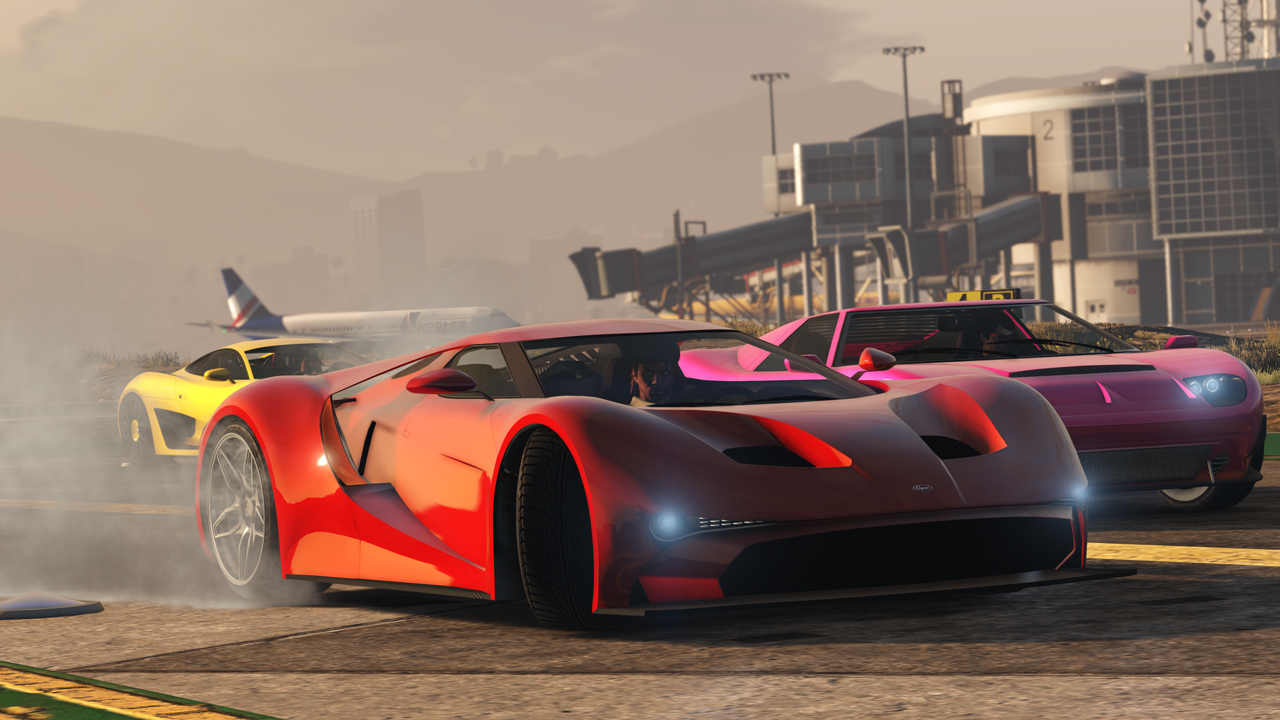 Premium Races are A Sign of Things To Come, and Taking Off with amazing races on dirt bike motorcycles near the Vinewood sign and super cars across the Los Santos International air field. Join via Quick Job on your iFruit phone or the yellow corona at Legion Square.
May 23rd - Business Trip (locked to Super)
May 24th-27th - A Sign of Things to Come (locked to Motorcycle)
M

ay 28th-29th - Taking Off (locked to Super)